The NACRE progam (New Approaches to Consumer REsistance) funded by the French National Research Agency (ANR) together with IRG-University Paris-Est organized the 1st International Conference on "Consumption and Consumer Resistance" on November 28, 2008 in Créteil. Six best papers together with six experts' contributions have been published: Dominique Roux (2009) (direction), Marketing et Résistances des consommateur(s), Economica, collection « Recherche en gestion »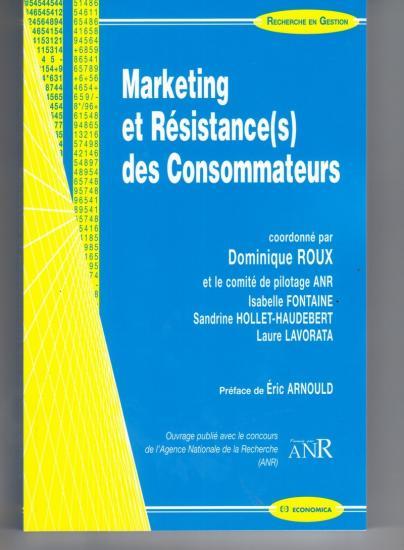 2nd edition of NACRE NACR International Conference

will be held jointly with the International Centre for Anti-Consumption Research

(ICAR)

and hosted by Euromed Management in Marseille, France.

The main objective of the ICAR/NACRE 2010 Symposium is to identify and discuss what the most pertinent redundancies and differences are in

these

two topics.
~~~~~~~~~~~~~~~~~~~ June 25-26, 2010 ~~~~~~~~~~~~~~~~~~~~

The European Journal of Marketing (EJM) aims to publish a special section of approximately 12 research notes/short papers on anti-consumption in

2011.

Hence the EJM special section and Symposium theme is: Anti-consumption and consumer resistance: concerns, conflicts, and

convergence.
Manuscripts must not exceed 4500 words in length (including references). Manuscripts should be submitted by January 29th 2010.